Mothers Day - Fresh flowers & unique gifts from A touch of class florist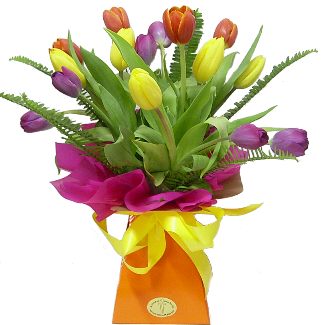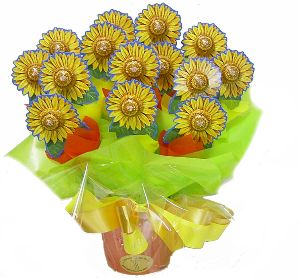 Mothers day (or Mothering Sunday) is celebrated on the 2nd Sunday in May in Australia . We have a lovely range of flowers and gifts for Mothers, and unique gift ideas such as chocolate bouquets. These are floral inspired arrangements of chocolates that appeal to Mums who may prefer an alternative to flowers. Flowers can be ordered separately or in combination with a range of wine, champagne, boxed chocolates and soft toys.
Now back in season, our favourite flowers for Mothers day are tulips.
Flowers are available in many styles:
Bouquets are wrapped flowers, ready for the recipient to place in their favourite.
Arrangements - nothing for the recipient to do but top up with water occasionally and enjoy!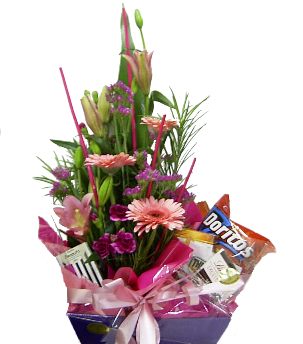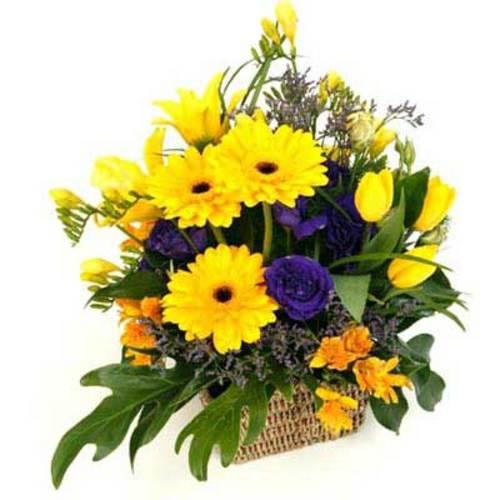 Flower Baskets - traditional and modern floral displays
Flowers and gifts - select a ready made combination of flowers and other gift items
And besides Gerberas and Orchids, we also offer a large range of Roses
Please feel free to browse all our flowers
Our full range of gifts include lots of ideas for new mothers too!


Mothers Day delivery
We can deliver almost anywhere in Perth. Because we have brilliant weather in Perth and a lot of Mums will be out and about that Sunday - (including those of our couriers and florists) - we will be delivering up until Saturday the 9th, so that flowers and gifts may be enjoyed for the whole day. Many people also like to surprise Mum at work on the Friday (7th). Delivery to businesses by 5pm and most residential addresses by 7pm. Delivery rates.
Deliveries for Mothers day of chocolate bouquets, hampers and non perishable items can be made to most country towns of Western Australia, except north of Geraldton. Saturday deliveries restricted in some areas and no Sunday delivery available. We recommend placing mothers day orders early for these areas. Please contact us for any queries you may have.

Other countries celebrating Mothers day on the 10 May are Belgium, Canada, Denmark, Finland, Germany, India, Italy, Japan, Malaysia, Netherlands, New Zealand, South Africa, Singapore, Switzerland and the United States.